"TWISTING THE THROTTLE ON THE ECONOMY"
5 FEB - 19 FEB, 2022
Planet Chopper is proud to present the Virus Buster Run 2021. The ride goes from Auckland to The Burt Munro Challenge and back again over 12 days. We have pre-selected bars in each town for riders to meet at the end of each day. There is live music organized, plus custom-made event t-shirts and raffle tickets are sold for the Salvation Army's Foodbank Project. 
The purpose of this run is to twist the throttle on the economy by bringing business to New Zealand's hard-hit restaurants, bars, hotels, motels and retail outlets. 
People are free to join for the entire trip or just meet at the nominated bars. This 'Gypsy Run' style means that riders from anywhere in the country can join in. It's not just for motorcycle riders though, everyone is welcome to come to the bars.
Given that international travel is not currently an option, this tour gives the motorcycle community something to look forward to, bringing riders together in a new and meaningful way, helping all New Zealanders.
THE VIRUS BUSTER ITINERARY
SATURDAY 6th FEB: Planet Chopper Auckland to COROGLEN
GIG: BOOM BOOM DELUXE AND SOLOMON COLEBAND AT COROGLEN
COROGLEN LAUNCH GIG Facebook Event
Bar: Finn's Bistro
Taupo Facebook Event
MONDAY 8th FEB: WELLINGTON
Bar: Meow (Live bands TBA)
Wellington Facebook Event
TUESDAY 9th FEB: KAIKOURA
Bar: Whaler Bar & Restaurant
Kaikoura Facebook Event
WEDNESDAY 10th FEB: GERALDINE
Bar: The Village Inn
Geraldine Facebook Event
THURSDAY 11th FEB: QUEENSTOWN
Bar: Pub on Wharf (Live music)
Queenstown Facebook Event
FRIDAY 12th FEB: Burt Munro Challenge (arrive for Beach races)
SATURDAY 13th FEB: Burt Munro Challenge (raffle winner announced)
Burt Munro Facebook Event
SUNDAY 14th FEB: OAMARU (leave after street races)
Bar: Scotts Brewing Co
Oamaru Facebook Event
MONDAY 15th FEB: HANMER SPRINGS
Bar: Saints Cafe, Restaurant & Bar
Hanmer Springs Facebook Event
Bar: Seumus' Irish Bar (TBC)
Picton Facebook Event
WEDNESDAY 17th FEB: OHAKUNE
Bar: Powderkeg Restaurant and Bar
Ohakune Facebook Event
Thursday 18th February: AUCKLAND
Finish: Planet Chopper HQ, Albany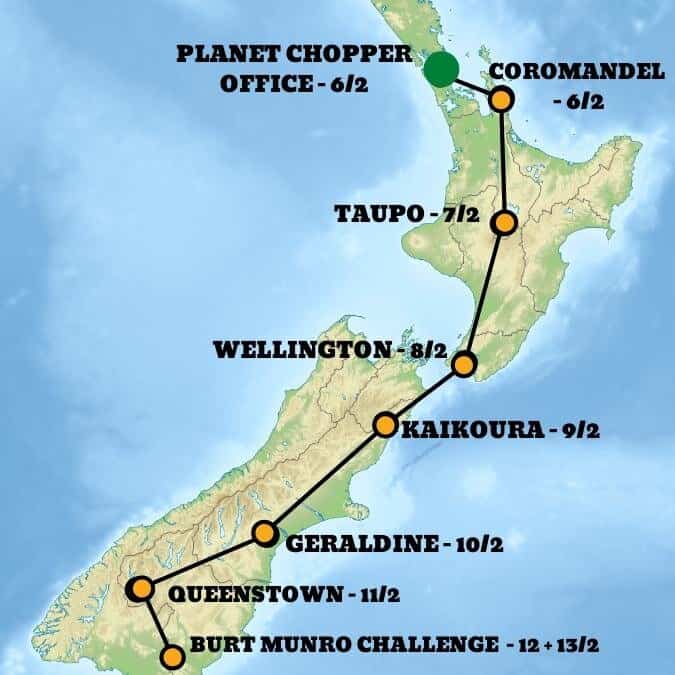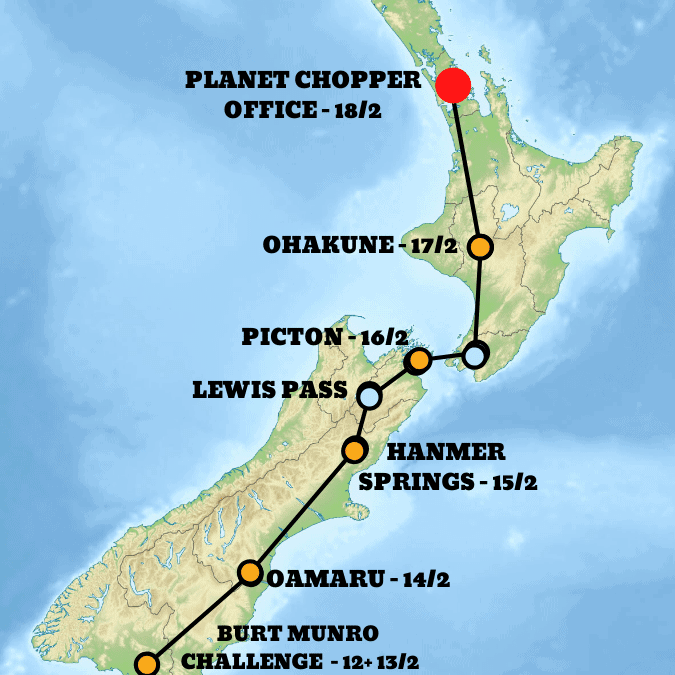 You can turn up to all of the bars or just one. There are 10 bars over 10 different locations. These are free events, no registration is required. Just follow the Main Facebook event for details. We want motorcyclists and local communities to come together and "support everyones local."
WHAT TYPE OF MOTORCYCLE DO I NEED TO RIDE?
It doesn't matter, the event is open to all motorcycles, cars and hot rods.
You can donate to the Food Bank Project today, follow this link.
Raffle tickets are sold in each town on the way south towards the Burt Munro Challenge. (Coromandel, Taupo, Wellington, Kaikoura, Geraldine, Queenstown and the Burt Munro Challenge).
The prize consists of donated Planet Chopper merchandise and gift cards donated by motorcycle dealers including Auckland Harley Davidson. 100% of the ticket proceeds go to The Salvation Army Foodbank Project.
We are about to release the official Virus Buster Run t-shirt which is being designed by Jeremy Bennet who was Art Director for The Lord of the Rings film trilogy.
$5 from each t-shirt sold goes towards the Foodbank Project.
ARE YOU DOING ANY EVENTS AT THE BURT MUNRO CHALLENGE?
On the Saturday night of the Burt Munro Challenge, during an official time slot, we will formally announce the raffle winner and briefly talk about the run and the Sallies. Thanks to the Burt Munro Organizing Committee for facilitating this and allowing raffle tickets to be sold at the venue.
WHAT HAPPENS IF THE BURT MUNRO CHALLENGE IS CANCELLED?
That is looking highly unlikely at the moment. The alternative is to spend an extra night in Queenstown and go to Invercargill for just one night (Saturday night).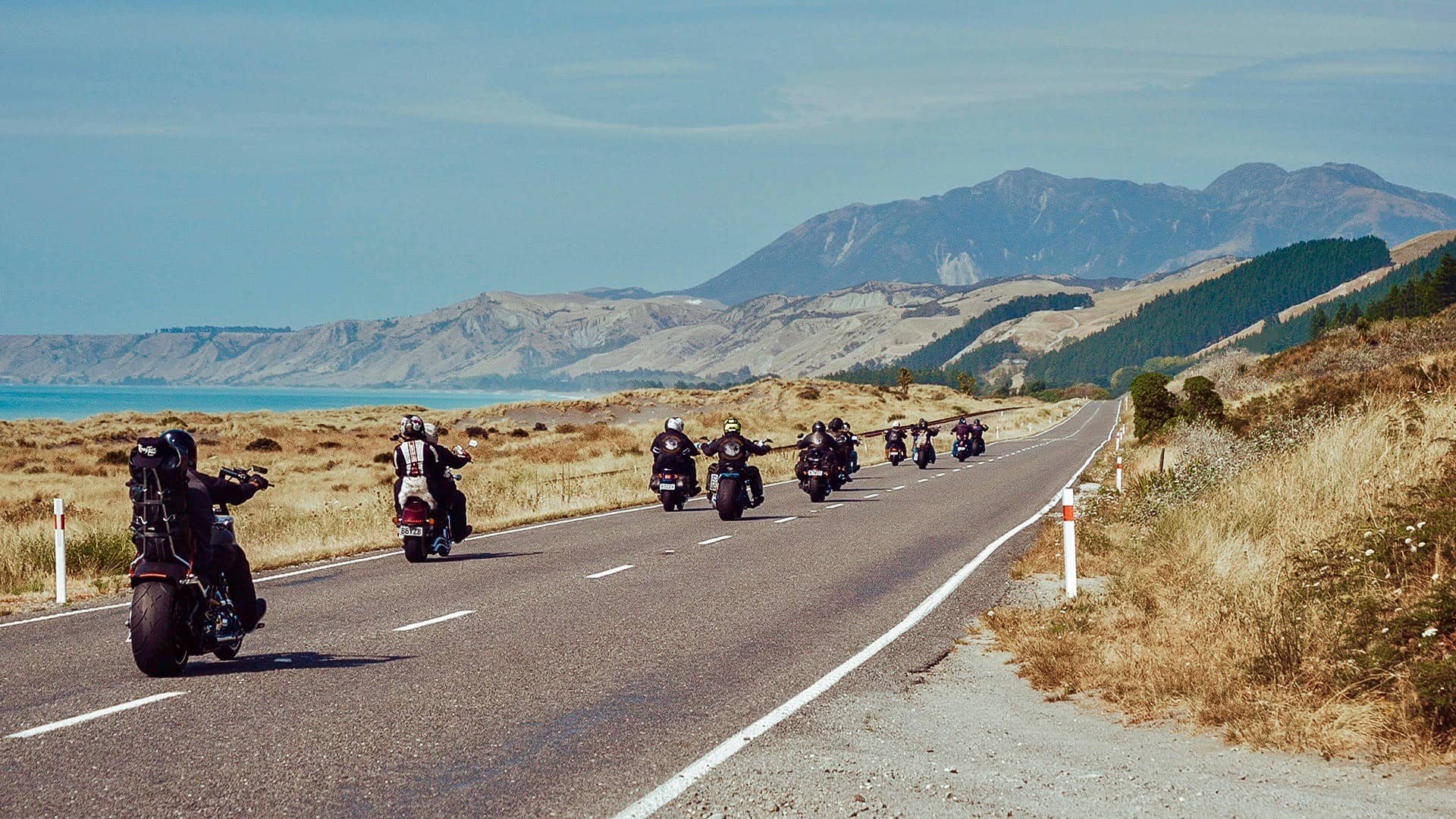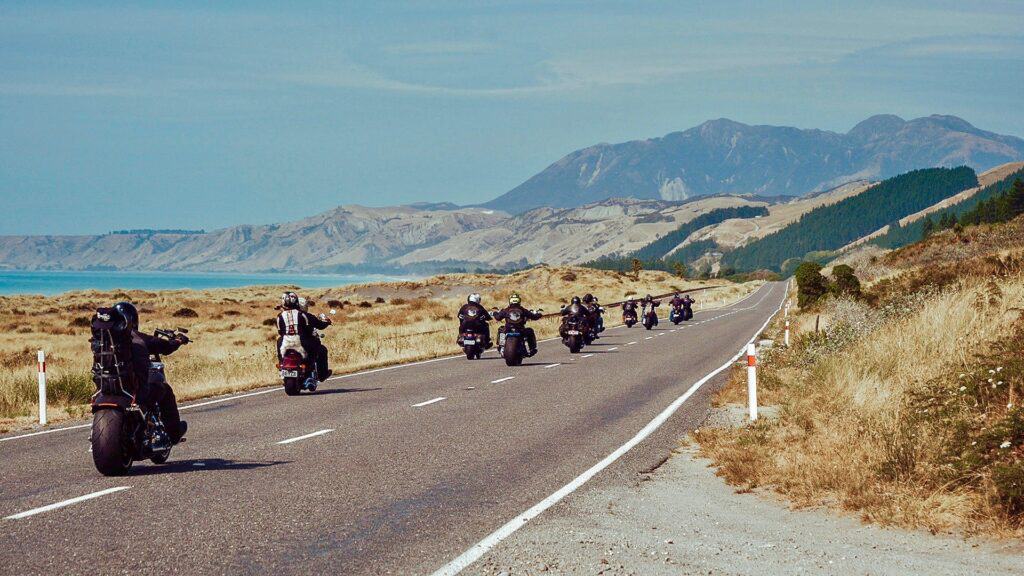 VIRUS BUSTER ALL-INCLUSIVE
Want to ride a custom motorcycle? Looking for a cool trip with your partner? Want every detail arranged for you? We've got you covered.