If you've been planning on taking a motorcycle vacation in the USA or are looking for an American motorcycle tour with lots of action, you're in the right place.
We focus on the experience, not just the ride. Our guided tours explore the open road to discover the American West, Bike Rallies, National Parks and hidden gems from Chicago to Los Angeles.
Adventure awaits. From riding on the Route 66 motorcycle tour through old wild west cowboy towns to Sturgis Motorcycle Rally. Each tour centres around amazing roads and destinations including Las Vegas, San Francisco, the Grand Canyon, Pony Express, Florida Keys and Pacific Coast Highway.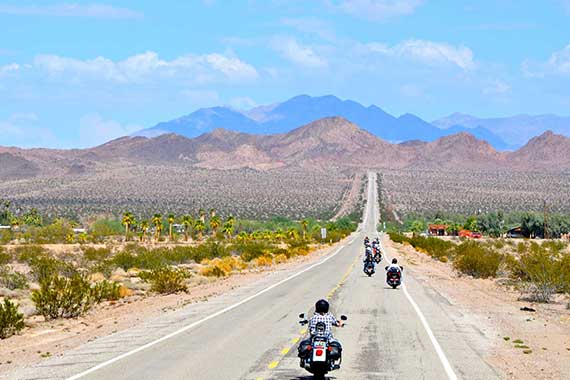 Ride Route 66, the planet's most famous road. A must do for every serious rider. From east to west it's historical, beautiful, demanding and inspiring at every mile.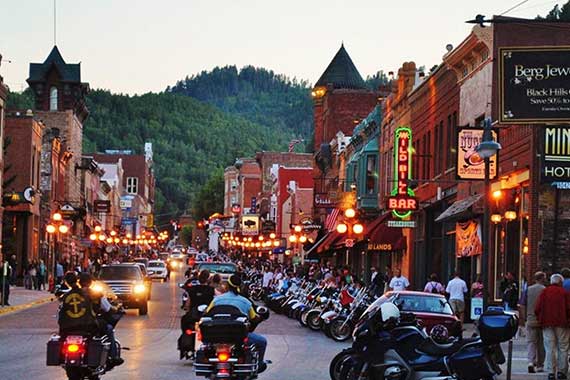 No other tour operator includes Asheville, Nashville and the Blue Ridge Parkway in one epic journey to motorcycle mecca.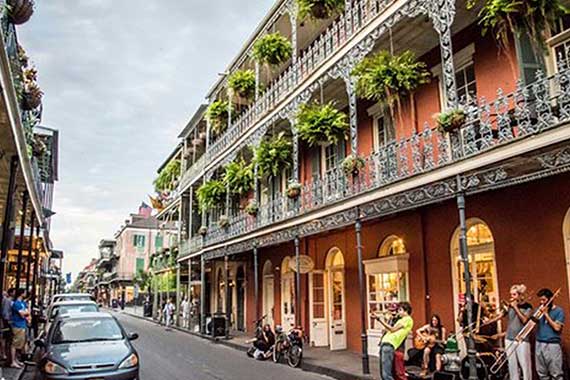 It's hard to imagine how much fun this tour is, experiencing the 'real America' is a once in a lifetime adventure.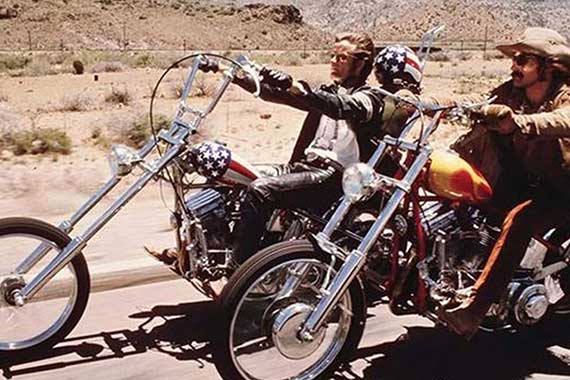 We take this tour with the world's number one Easy Rider historian, collector and advocate, taking you to all the locations and much more.
Destinations & Highlights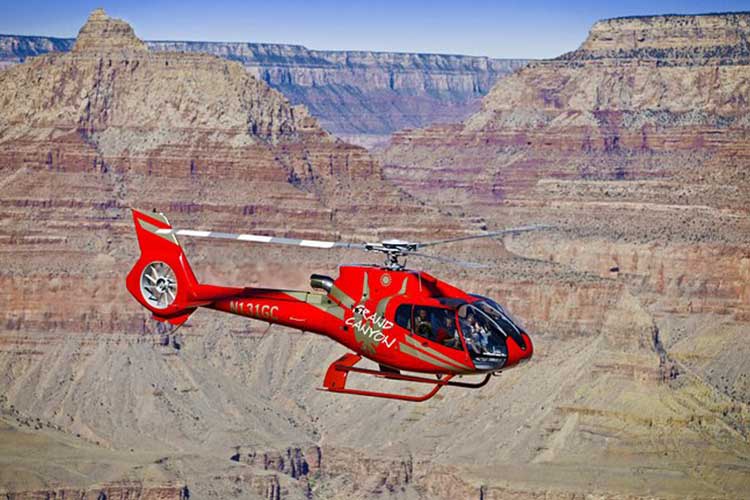 Grand Canyon Heli Ride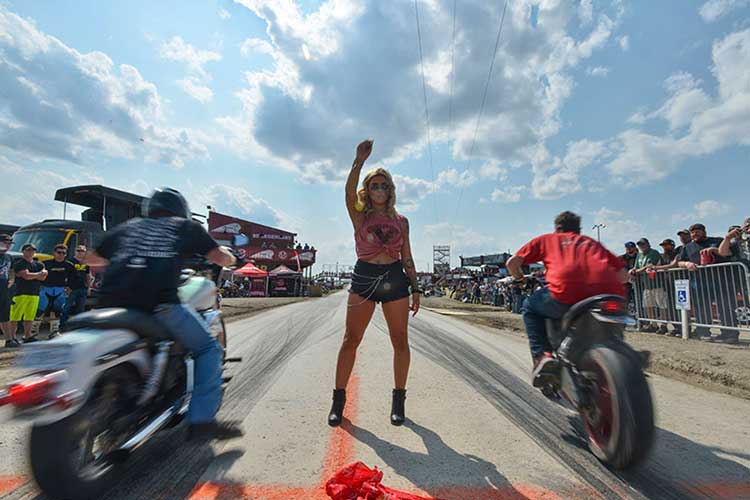 Sturgis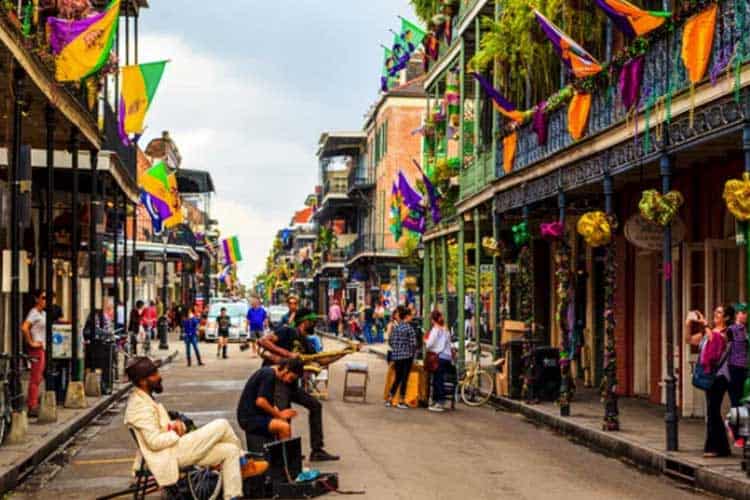 New Orleans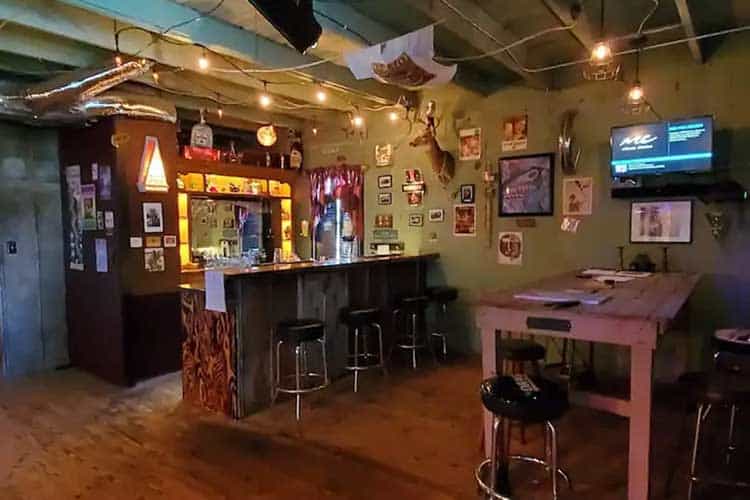 Our Roadhouse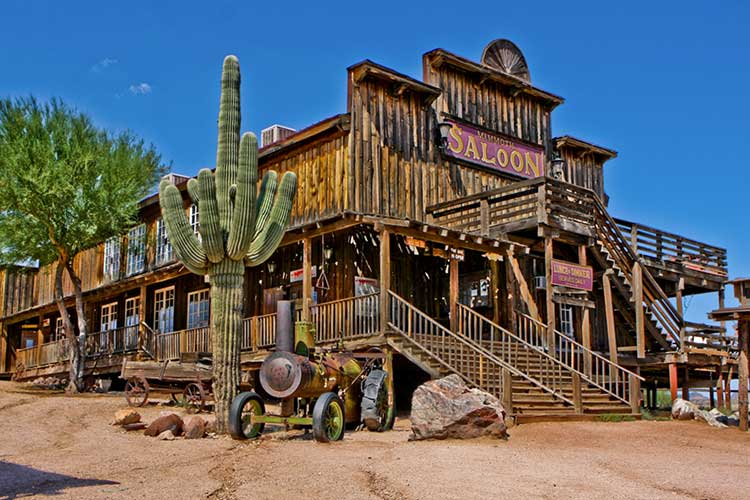 Wild West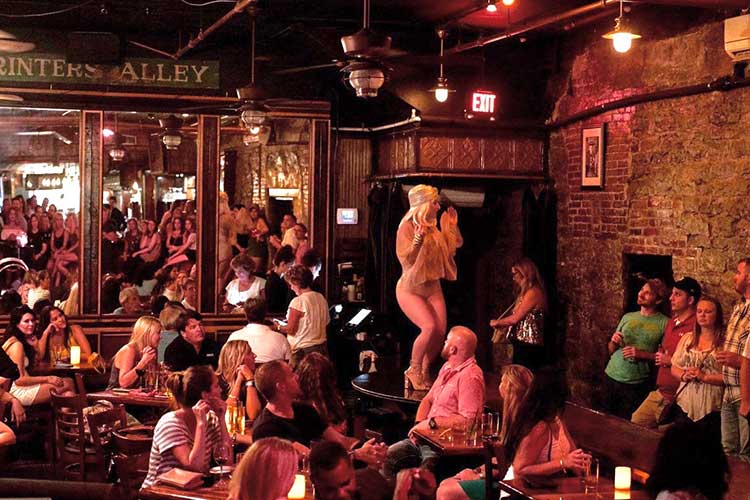 Nashville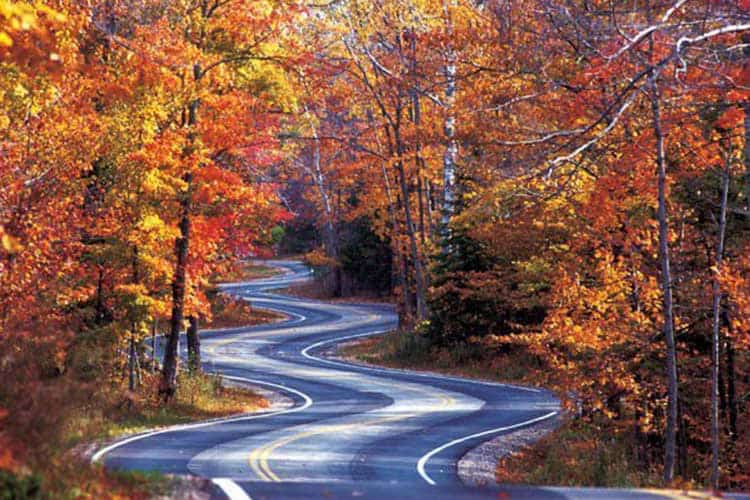 Tail of The Dragon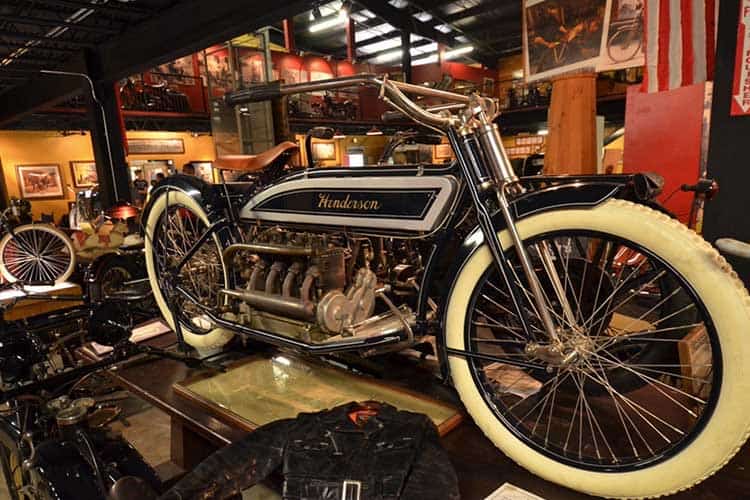 Wheels Through Time Museum
WHAT YOU'VE SAID ABOUT US
Second time holidaying with Planet Chopper. Ben and Mark are extremely knowledgeable about local attractions and history. There's plenty of hidden gems too. Couldn't recommend enough!
Independent Service Rating – Based on 80 verified reviews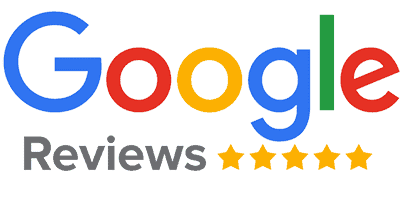 Most of our motorcycle tours are one-way allowing you to get the most of your time in the country. We also offer self-guided motorcycle tours if you want your road trip to be flexible. Our USA motorcycle tour reviews all follow the same line: a hell of a party, cool motorbikes and professionally planned trips. You can choose to ride cruisers, baggers or custom motorcycles and pick between Harley-Davidson, Triumph or custom choppers.
What are you waiting for?
Lets Ride
Late Model Motorcycle Rental

4 Star Hotel Accommodation

Breakfast

Special Welcome and Farewell Dinner

Planet Chopper T-shirt and Cap + Ride Guide Booklet

Local and Experienced Tour Guides x 3

Support Vehicle with luggage trailer to carry your belongings + Spare motorcycle

Not included: Airfares, personal health insurance and alcohol.
Father and son Mark and Ben van Leewarden had ridden large tracts of the US on choppers, including coast-to-coast and down to Key West, when they first met American friends John Devonshire — connecting at The Smokeout 'Back Street Chopper' Rally in North Carolina. 
John is the type of person who makes 'The South' so special: loyal, hardworking, and family-orientated guys obsessed with combustion.
The friendships set the foundation for Planet Chopper, with the goal of sharing the rich experiences with other riders.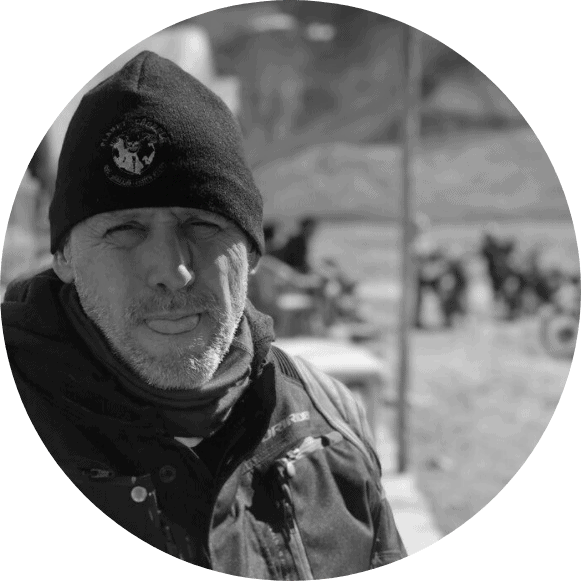 Mark Van Leeuwarden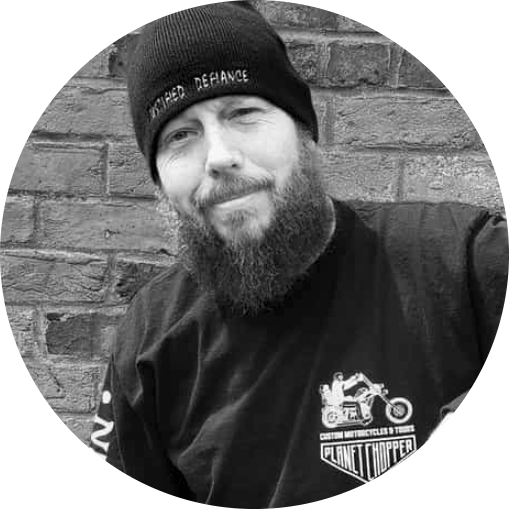 WAYNE CAYTON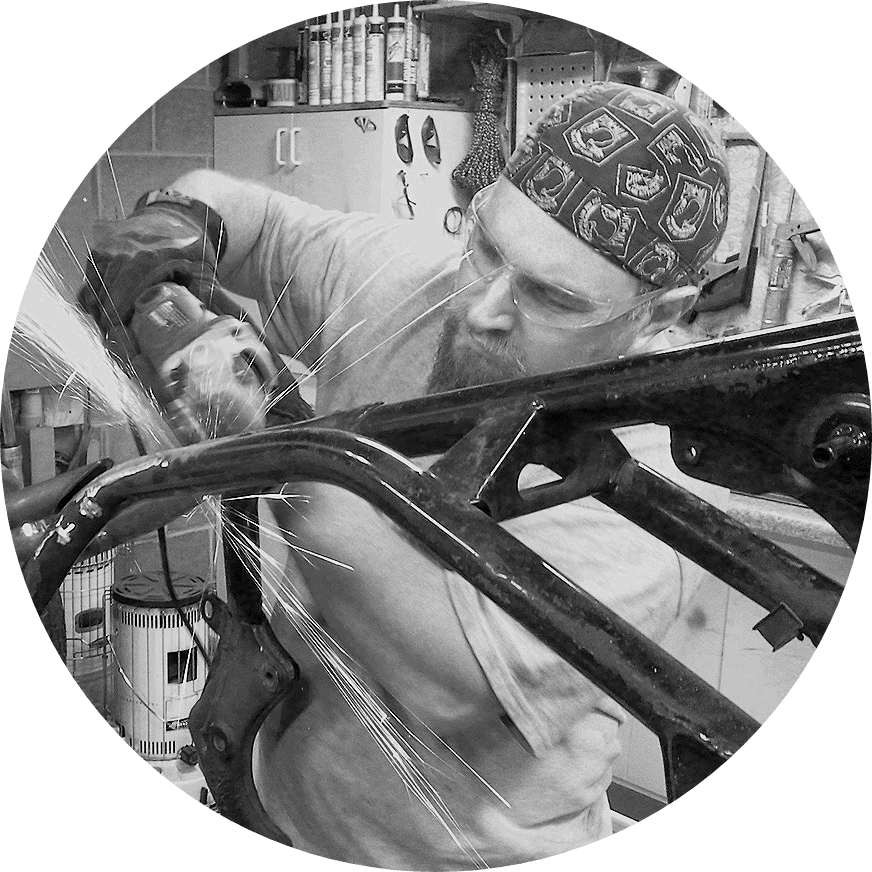 John Devonshire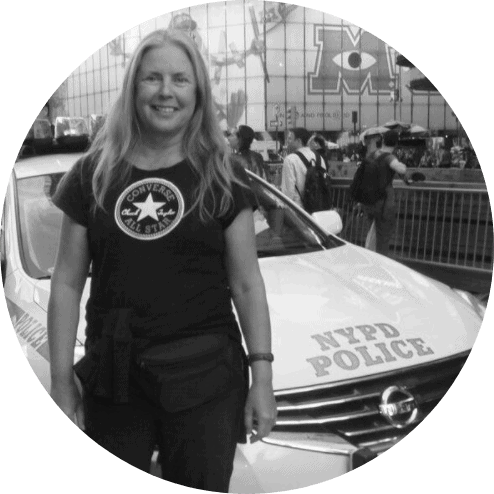 Denise "Diesel" Graham
Admin
We have a support vehicle with a trailer for luggage and a spare motorcycle. The support truck driver offers additional support, and we always travel with a mechanic to keep the wheels rolling.
We have a wide-variety of motorbikes for you to ride in the USA. From Harley Davidson Electra Glides to custom choppers, take your pick.
Prefer a Self-Guided Tour?
CHECK OUT OUR SPECIAL OFFER
ALL BOOKINGS MADE IN 2021 RECEIVE 5% OFF! JUST EMAIL US BELOW!