WANT THE BEST AUCKLAND MOTORCYCLE RENTAL?
We are the only company in New Zealand to offer instant bookings for Auckland motorcycle hire. Ride some of the coolest custom motorcycles in the country and experience Aotearoa like never before!
CALL TODAY:09-414-4252
MOTORCYCLE HIRE AUCKLAND NZ
Planet Chopper provides the number one service for motorcycle rental in Auckland, New Zealand. Our Harley Davidson, Triumph and Honda motorcycles give you the freedom to explore New Zealand on your own terms. Motorcycle touring on the latest models gives you the perfect riding experience in both the North Island and South Island. Plus Motorbike rental in Auckland is the ideal launchpad to NZ. You can also take one of our guided tours to experience Christchurch and Auckland, plus everything in between.
"Had an awesome tour around the North Island New Zealand, was a once in a lifetime experience! Super well run by Mark and Ben - can't wait to explore more of the planet with Planet Chopper."
"Very easy and enjoyable experience hiring a bike from Mark and Ben at Planet Chopper. Awesome guys and a great bike that never missed a beat. Allowed me to ride some of the amazing roads and see some stunning views around the New Zealand countryside 10/10 would recommend."
"Me and my Dad rented two Harleys which we rode from Auckland to Christchurch Big thanks to the team at Planet Chopper for making it happen. Was an awesome way to spend Dad's 60th !!!"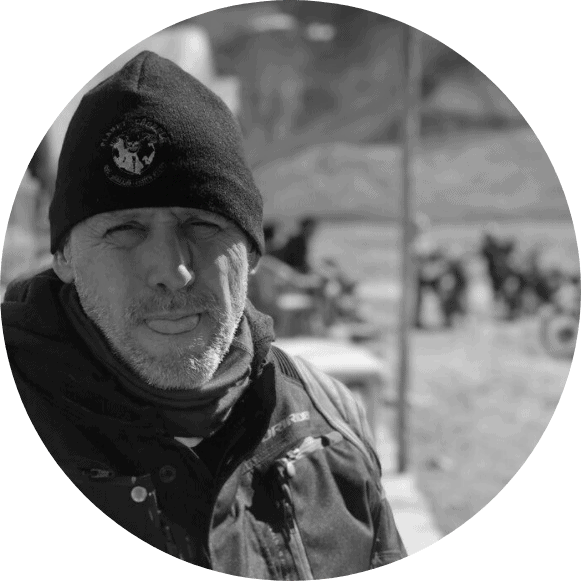 Mark Van Leeuwarden - CEO
Mark comes from a legal background so he's got you covered for all insurance inquiries. He might even be able to get you out of a ticket.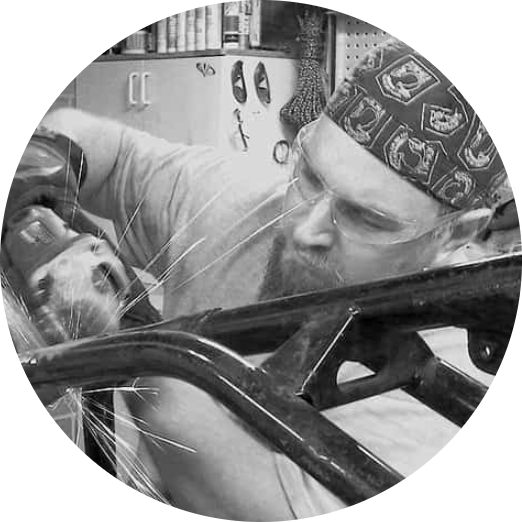 John Devonshire -
GM
John handles all rental motorcycles and group tours. Providing a quality motorcycle rental experience so you can tour NZ.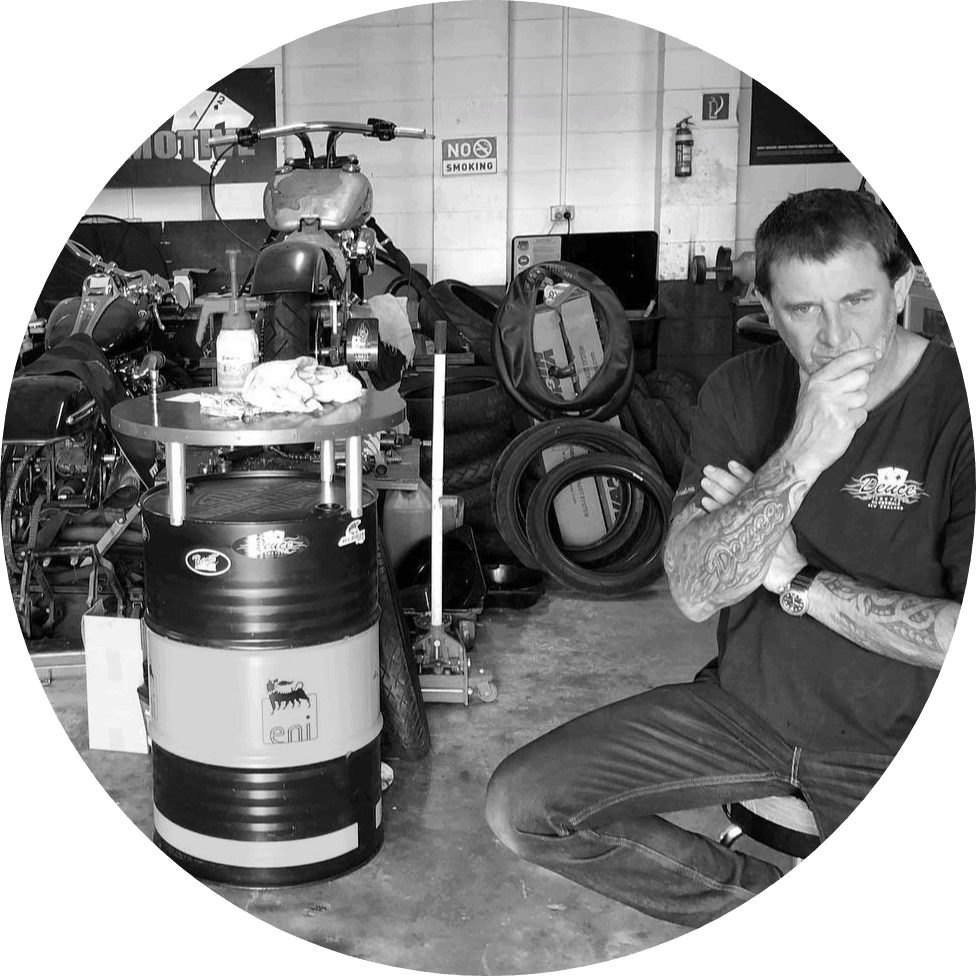 Wayne Saunders - Servicing & Maintenance
Wayne runs Deuce Automotive, the top shop for Harley Davidson in Auckland. He ensures the bikes are running perfectly for motorbike hire.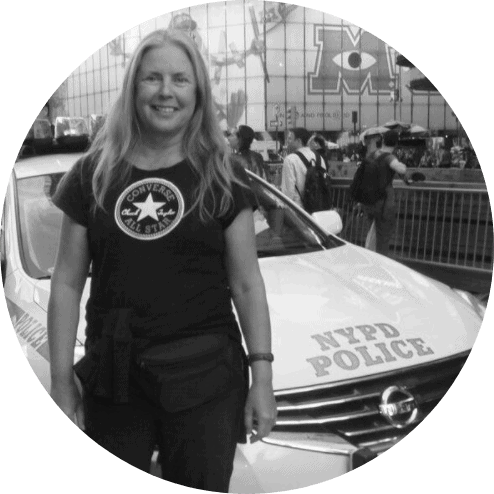 Denise "Diesel" Graham - Admin Manager
Diesel handles bookings alongside Ben to ensure that your rental process is quick and easy when you tour New Zealand.
Our Motorcycle Depot in Auckland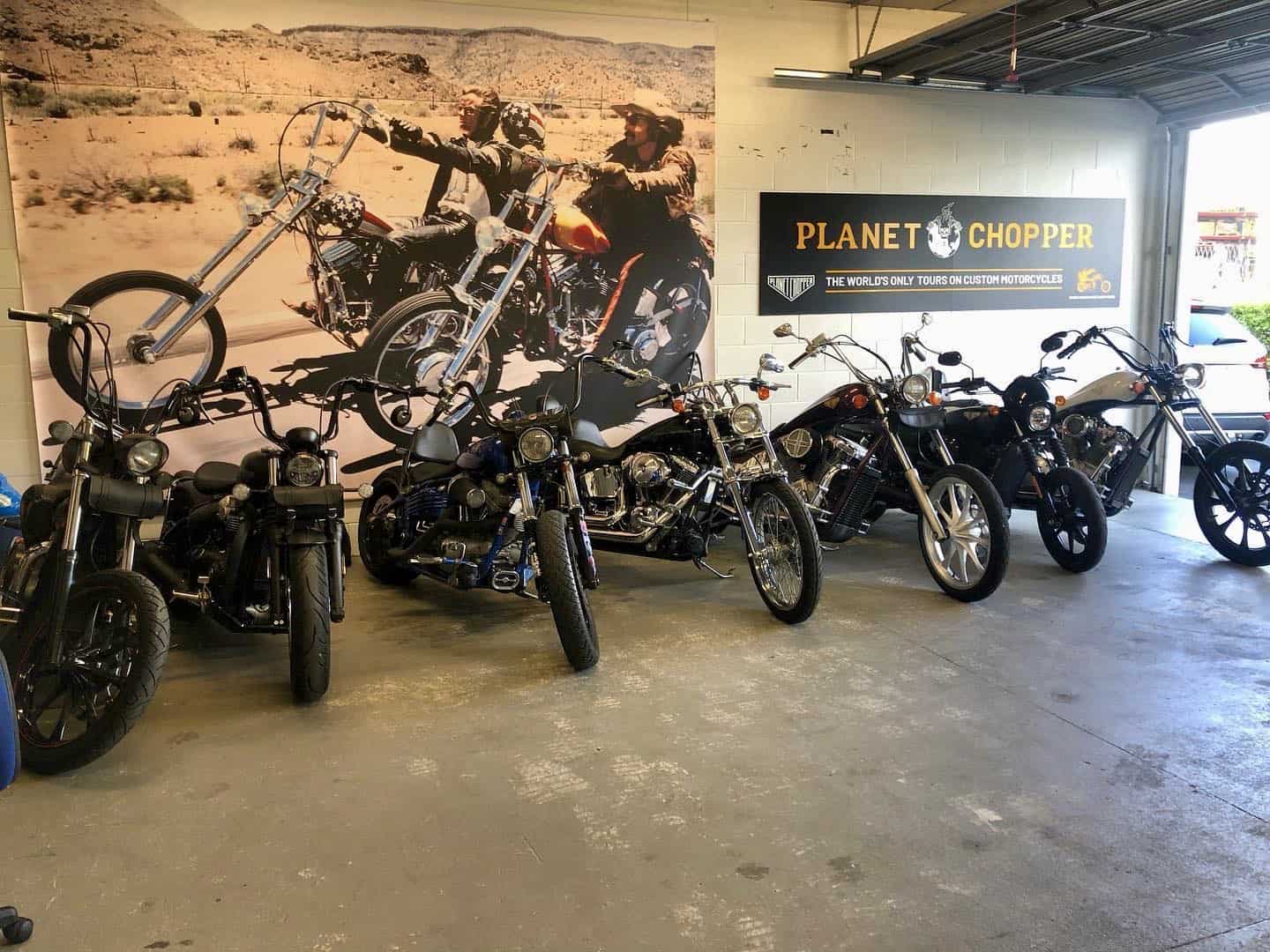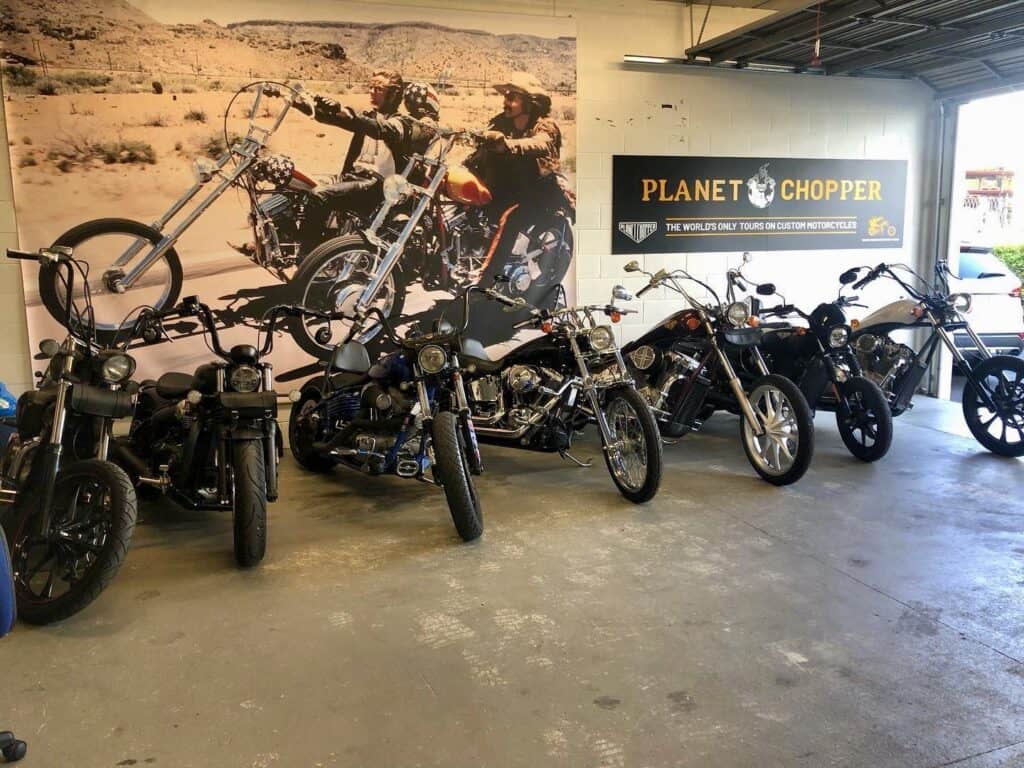 WHAT'S INCLUDED? 
Motorcycle hire

Stunning scenery all around

Your vehicle and or luggage can be stored safely at our Auckland HQ.

24-hour roadside assistance service.

24-hour freephone if you need help with anything.

GPS / Phone holders. (GPS Units can be rented for $15 a day).

Unlimited mileage for hires 3 days or greater.

All motorcycles undergo regular

CoF

to meet strict safety standards.
WHAT'S NOT INCLUDED?
Helmets ($49 per booking, unlimited time)

Riding Gear ($49 per booking, unlimited time)

Helmet communication devices ($19 per day)
FREQUENTLY ASKED QUESTIONS
What Are The Rider Requirements?
Minimum 23 years of age.

Drivers license valid for motorcycles

Photo ID.

Valid credit card.

Experience riding large capacity motorcycles.
A helmet must be worn at all times (A DOT-Approved helmet is included in the rental fee). 

What is The Insurance Cover?
We recommend you take out personal travel insurance when you book your motorbike touring trip to New Zealand. 
Do I need to pay a security deposit?
The Planet Chopper insurance Excess for Planet Chopper Rental is NZD 3000.00.
What is the cancellation policy?
Confirmed bookings cancelled 14 days before the rental date will receive a full refund of the deposit. If you cancel 14-days before the departure, you will not receive your deposit back.
Do you rent LAMS approved 250cc in Auckland?
Get in contact, we provide 250CC motorcycles and lessons to help you get a license in no time.  

What are the one-way fees?
One-way trip fees (3-day+ bookings only):

Auckland to Wellington Airport: $249

Auckland to Christchurch Airport: $495

Auckland to Dunedin Airport: $495

Auckland to Queenstown Airport: $495

Optional: Auckland city-wide drop-off  (including Auckland Airport): $80
CHECK OUT OUR SPECIAL OFFER
ALL BOOKINGS MADE IN 2021 RECEIVE 5% OFF! JUST EMAIL US BELOW!