WANT THE BEST CHRISTCHURCH MOTORCYCLE RENTAL?
We are the only company in New Zealand to offer instant bookings for Christchurch motorcycle hire. Are you ready to ride the South Island on a beasty motorbike?
CALL TODAY: 09-414-4252
MOTORCYCLE HIRE CHRISTCHURCH NZ
Planet Chopper provides the top service for motorcycle rental in Christchurch, New Zealand. Our Harley Davidson, Triumph and custom motorcycles give you the freedom to explore the South Island. We are open to one-way rentals for a fixed rate (see below).
Renting from Christchurch is the perfect start point to explore Southland, the West Coast, Christchurch and to ride the best NZ roads. Our daily hire rates are lower than competitors so that you can get the most out of your motorbike rental.
"What a great experience. Friendly, cheerful people, great selection of motorcycles, lots of options, fun and just plain cool. I picked up a 2020 Street Glide."
Rented an Harley Davidson Motorcycle from these guys. It ran perfectly and they were very helpful to me about mapping out the best places to ride in NZ. They even booked my ferry for me at no extra cost. Cheers to you Mark and Ben.
Rented a chopper, it was awesome!
MEET THE CHRISTCHURCH TEAM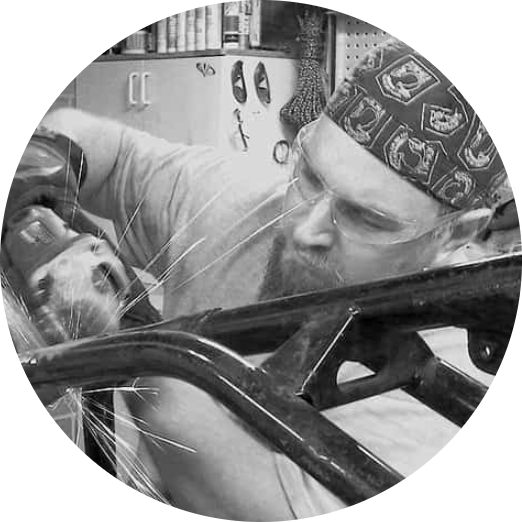 John - GM
John handles all rental motorcycles and group tours. Providing a quality motorcycle rental experience so you can tour NZ.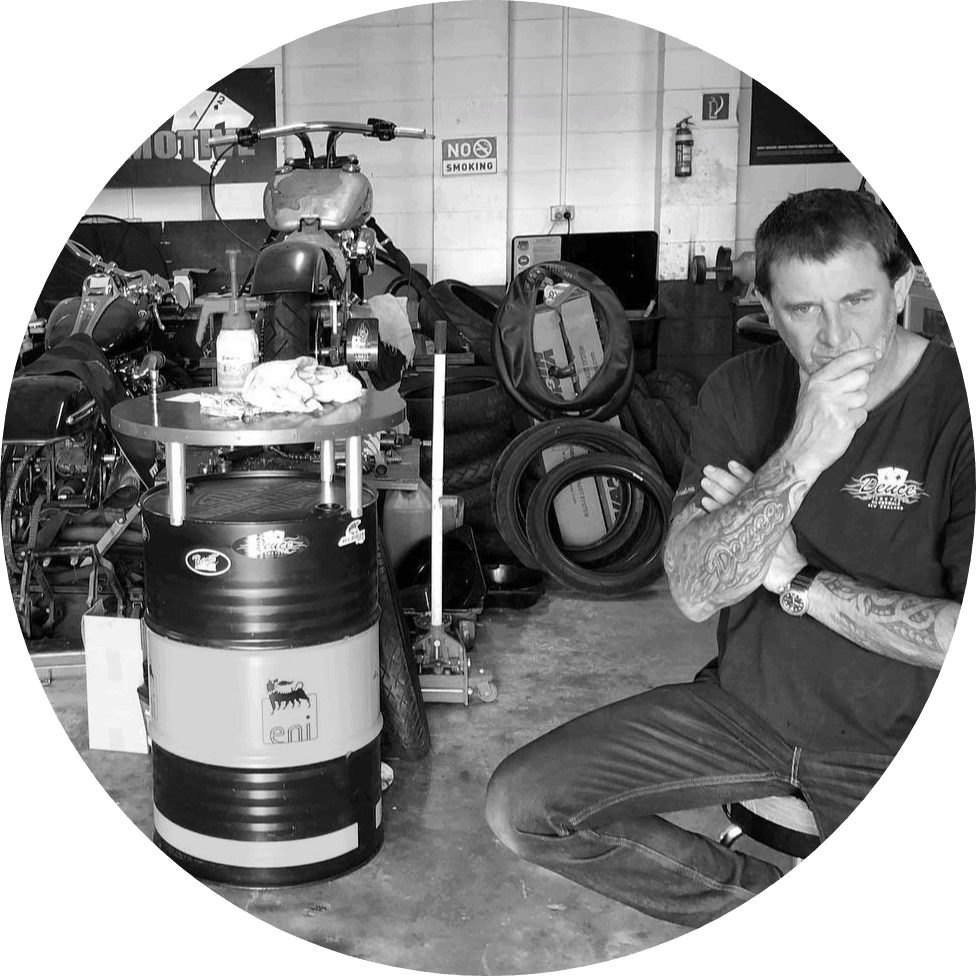 Wayne Saunders - Servicing & Maintenance
Wayne runs Deuce Automotive, the top shop for Harley Davidson in Auckland. He ensures the bikes are running perfectly for motorbike hire.
Our Motorcycle Depot in Auckland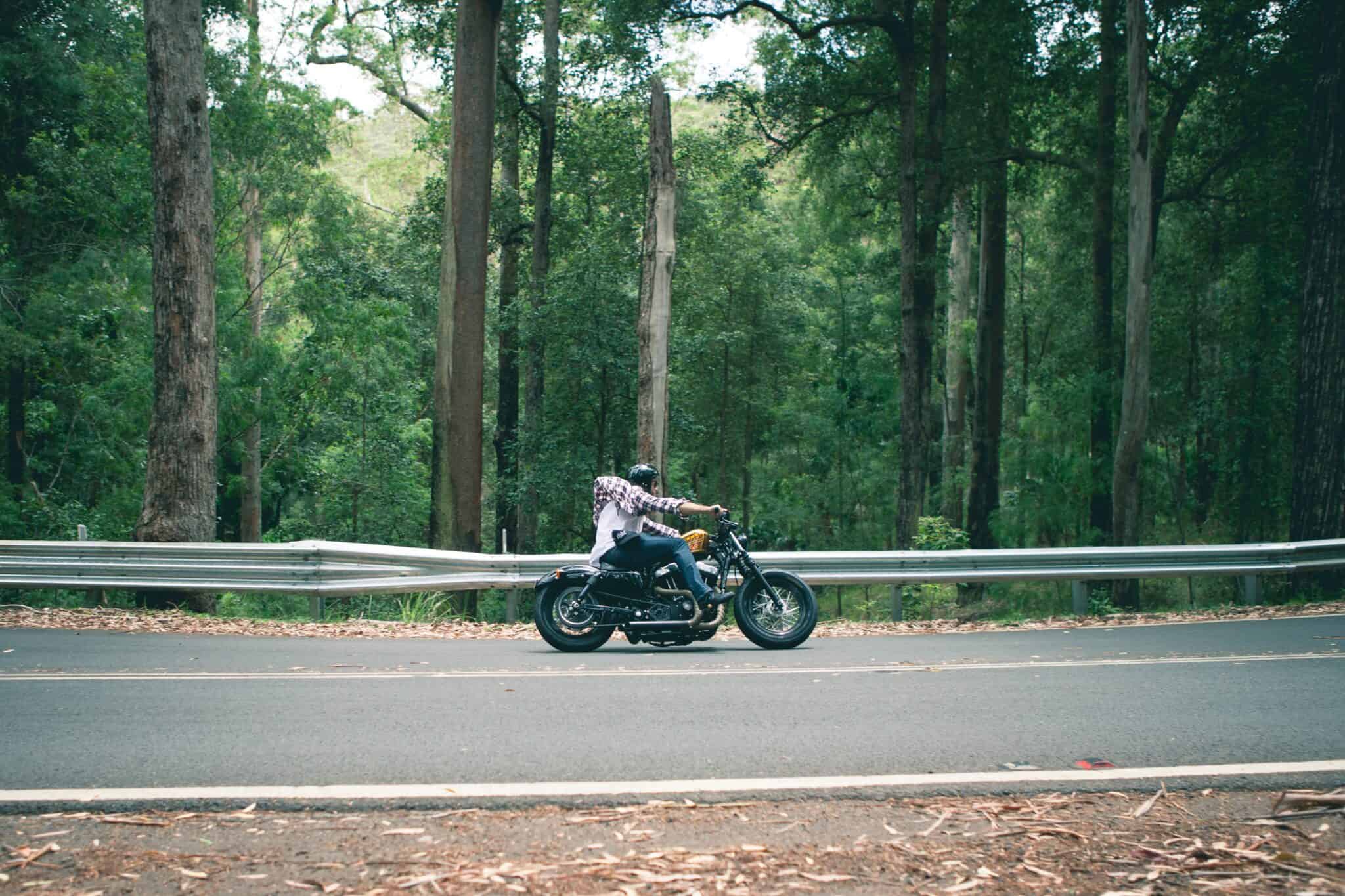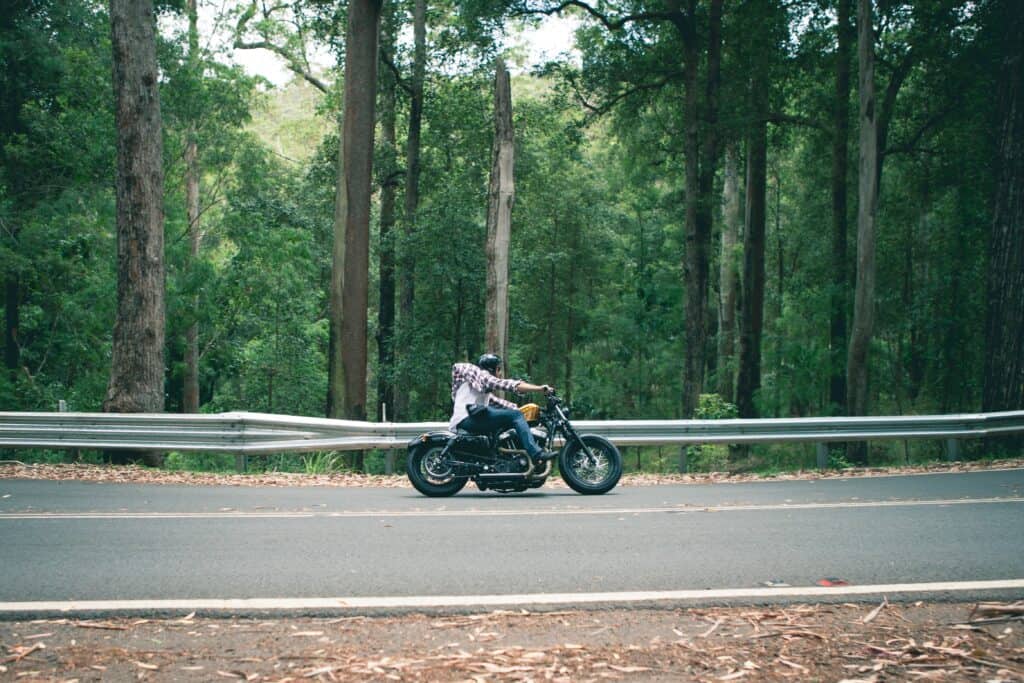 WHAT'S INCLUDED? 
Motorcycle hire

Stunning scenery all around

Your vehicle and or luggage can be stored safely at our Auckland HQ.

24-hour roadside assistance service.

24-hour freephone if you need help with anything.

GPS / Phone holders. (GPS Units can be rented for $15 a day).

Unlimited mileage for hires 3 days or greater.

All motorcycles undergo regular

CoF

to meet strict safety standards.
WHAT'S NOT INCLUDED?
Helmets ($49 per booking, unlimited time)

Riding Gear ($49 per booking, unlimited time)

Helmet communication devices ($19 per day)
FREQUENTLY ASKED QUESTIONS
What Are The Rider Requirements?
Minimum 23 years of age.

Drivers license valid for motorcycles

Photo ID.

Valid credit card.

Experience riding large capacity motorcycles.
A helmet must be worn at all times (A DOT-Approved helmet is included in the rental fee). 

What is The Insurance Cover?
We recommend you take out personal travel insurance when you book your motorbike touring trip to New Zealand. 
Do I need to pay a security deposit?
The Planet Chopper insurance Excess for Planet Chopper Rental is NZD 3000.00.
What is the cancellation policy?
Confirmed bookings cancelled 14 days before the rental date will receive a full refund of the deposit. If you cancel 14-days before the departure, you will not receive your deposit back.
Do you rent LAMS approved 250cc in Christchurch?
Get in contact, we provide 250CC motorcycles to help you get your license. Day hire options are available.
What are the one-way fees?
One-way trip fees (3-day+ bookings only):

Christchurch to Queenstown Airport: $195

Christchurch to Dunedin Airport: $249

Christchurch to Wellington Airport: $395

Christchurch to Auckland Airport: $495

Drop off at Christchurch airport: $49
CHECK OUT OUR SPECIAL OFFER
ALL BOOKINGS MADE IN 2021 RECEIVE 5% OFF! JUST EMAIL US BELOW!