From the editor: With COVID-19 essentially closing the doors on any overseas touring, we were intrigued when we received an email from a Swede/Mexican asking if he could write about a tour he did in NZ. The timing couldn't have been better…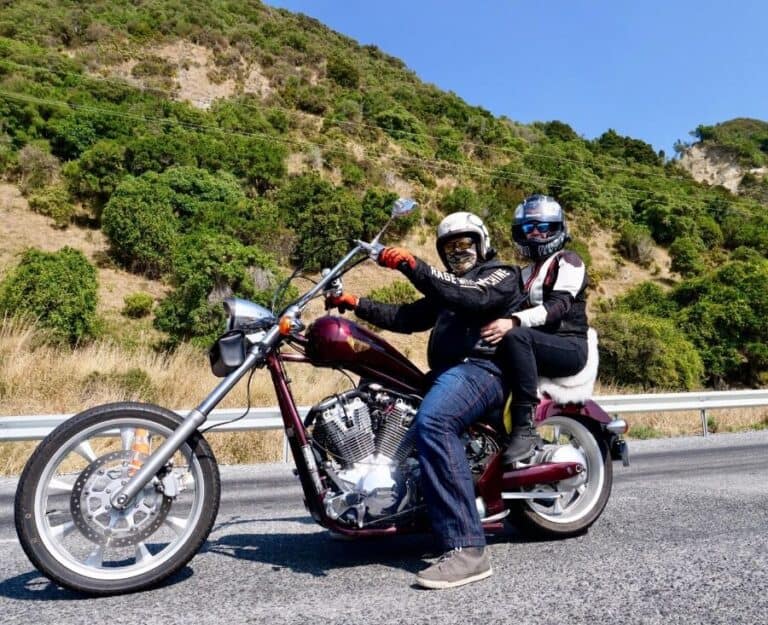 After almost a year of anticipation and waiting, it was finally time for my fiancée and I to embark on our trip, a new frontier for us – New Zealand – in the middle of January.  Neither of us had ever been there before, and we were looking forward to seeing the beauty of the country and getting to witness the famous kindness of the locals that we had heard so much about.

The opportunity came after we had explored some of the unknown US states to us on motorcycles, more specifically choppers, with Planet Chopper.  The company is formed by father and son team Mark and Ben Van Leewarden, along with Virginia based John Devonshire and Wayne Cayton. 

All are chopper aficionados, mechanics and builders.  One of the slogans that Wayne was wearing on a t-shirt one day pretty much summarised their ideology: "You can't buy cool!"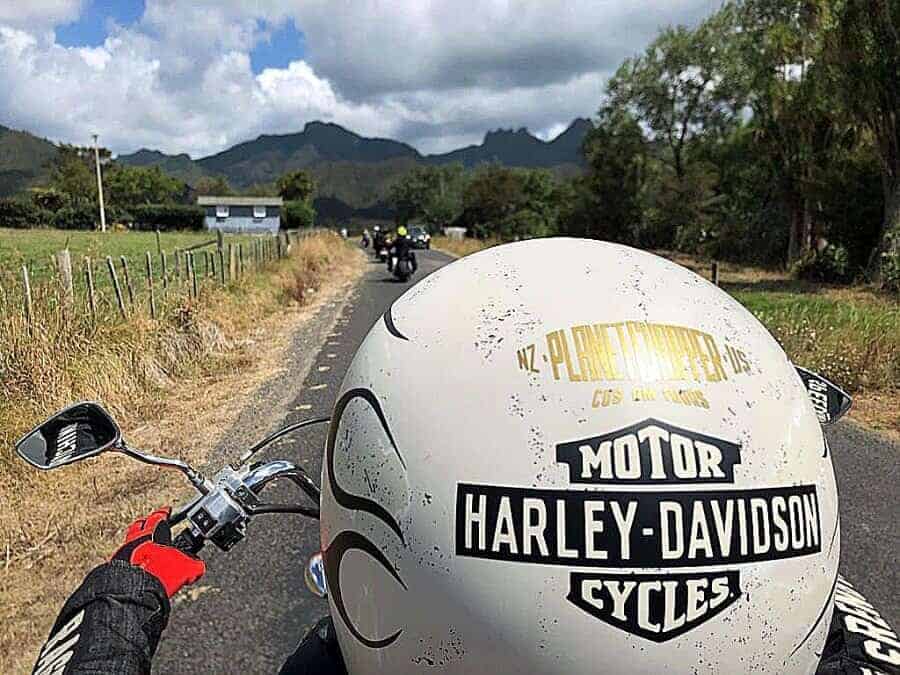 The company started as a friendship, with the group of friends growing each season as more people wanted to be part of their adventures exploring the USA on choppers, resonating the trips of early Sturgis days, when people would travel thousands of miles on their motorcycle, carrying a sleeping bag and essentials with them tied to a sissy bar, following a very loose itinerary and destination. 

Stopping to work on the bikes was not only par for the course, but it was also part of the entertainment of the tour, providing unscheduled stops and boasting mechanical ingenuity.  In a completely natural and organic procession, the adventure grew into a business, with headquarters in Virginia and Auckland, New Zealand, where we headed for the maiden Kiwi Crusade Motorcycle Tour, a 2,500 mile two-wheeled adventure from the north part of New Zealand's North Island to the south tip of the Southern Island.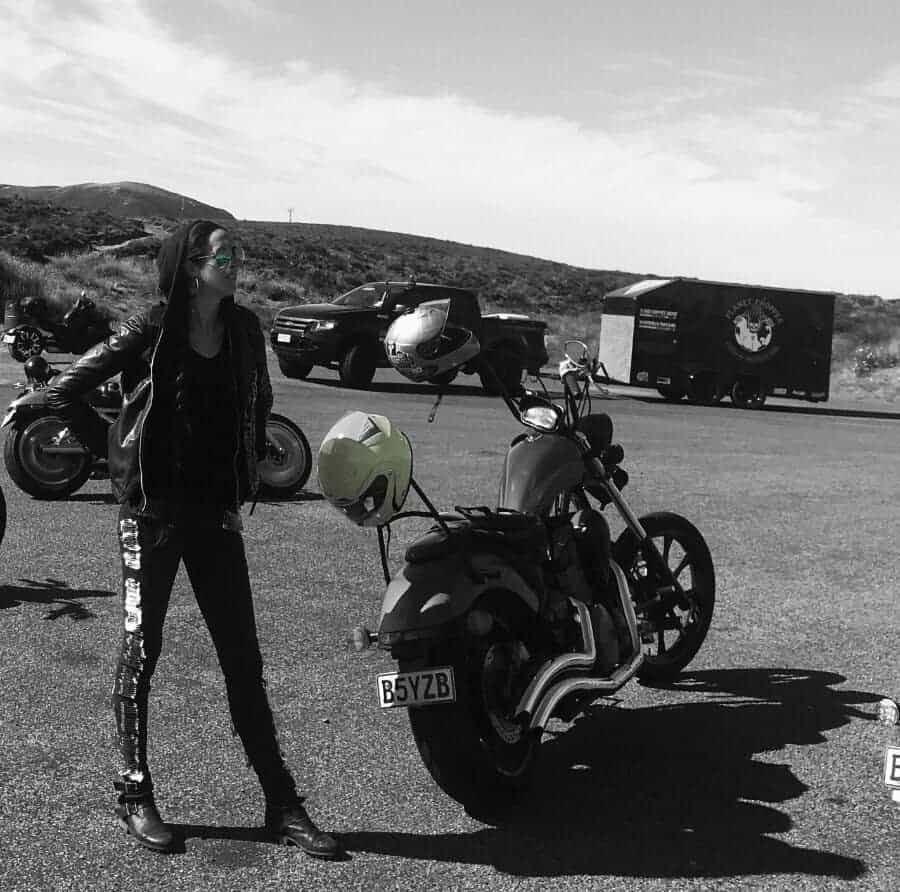 On arrival to the Planet Chopper HQ, we immediately perused the stable of machines that were waiting for us to ride across the nation, varying from a high end, SS-based almost 9-foot stretched chopper, to a variety of custom Harley Davidsons, a couple of V-Rods and some very pleasantly surprising, customised Honda Furys, as well as stunning, sexy, hard tailed rat bike that could only be ridden by the Planet Chopper's godfather of ice, understated coolness, Donny! 

Donny has been around the block a few times and builds some impressively unique and eye-catching bikes by throwing together parts and objects you would never think of using for a cool motorbike.  In a similar way that someone would cook a Jambalaya by throwing together a bunch of leftovers from the fridge and pantry, Donny could build a bike using leftovers from most people's toolboxes and garages.  His ride at home has a western saddle (a real horse saddle!) as a seat, for example.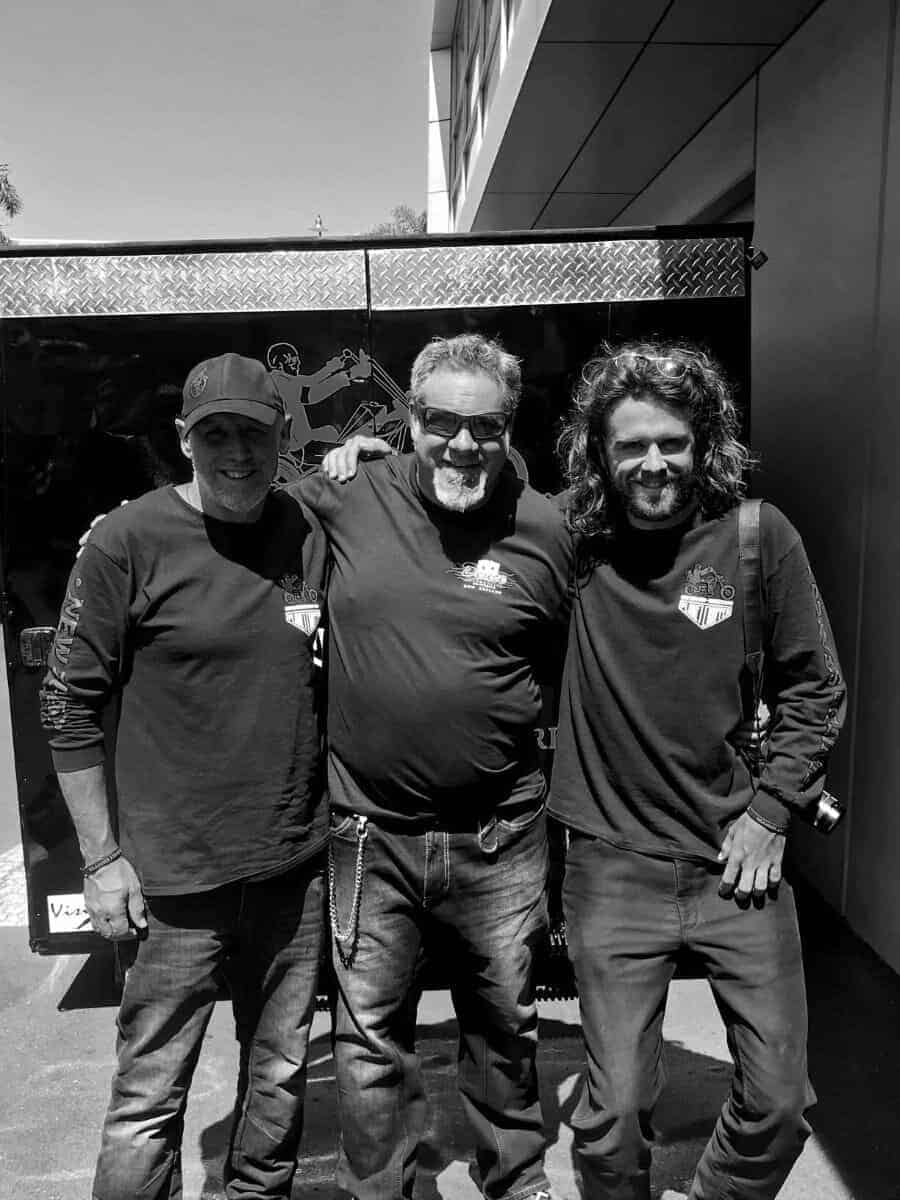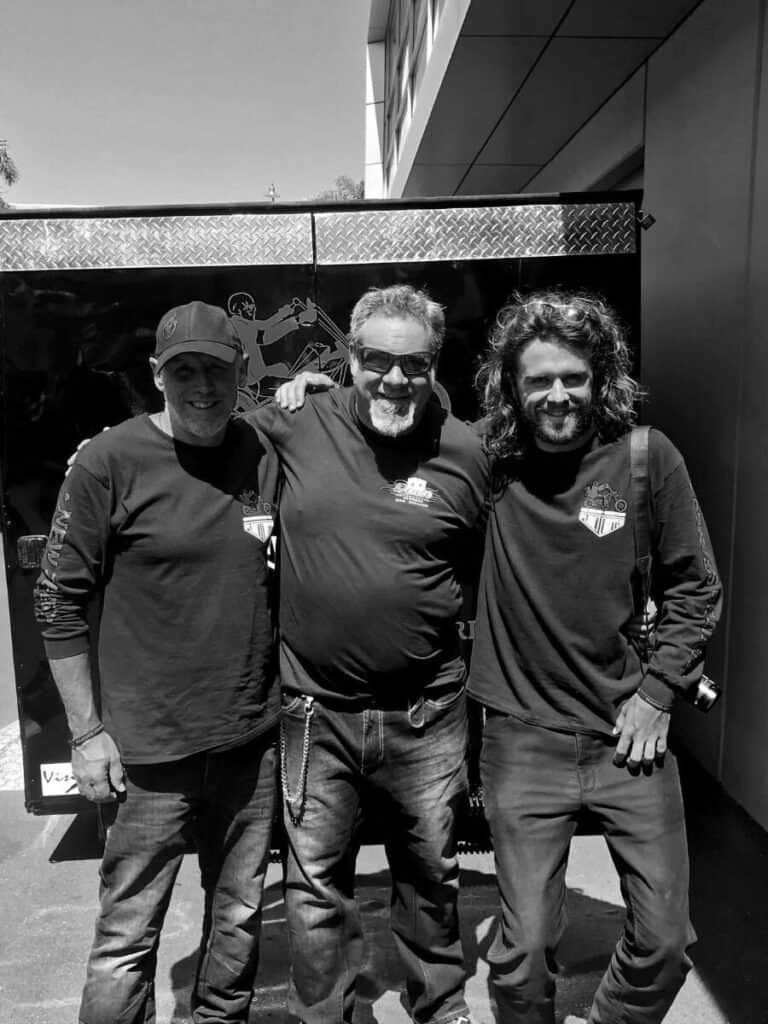 However, more than his build uniqueness and mechanical genius, Donny's attitude really sets the tone for the trip, and for the concept behind Planet Chopper.  His quiet demeanour, with a complete absence of the far too common "Me-boasting" attitude encountered today, never uttering a word of complaint no matter how uncomfortable his chosen ride or conditions, Donny's smiles speaks volumes as he quietly takes in his surroundings and companions, appreciating the beauty in both.  When he does speak, his words always reflect humour, kindness and warmth, even if they only are two words! 

An attitude, a simplicity, a rawness, a feeling of truth that very much resonates the mentality behind Planet Chopper itself.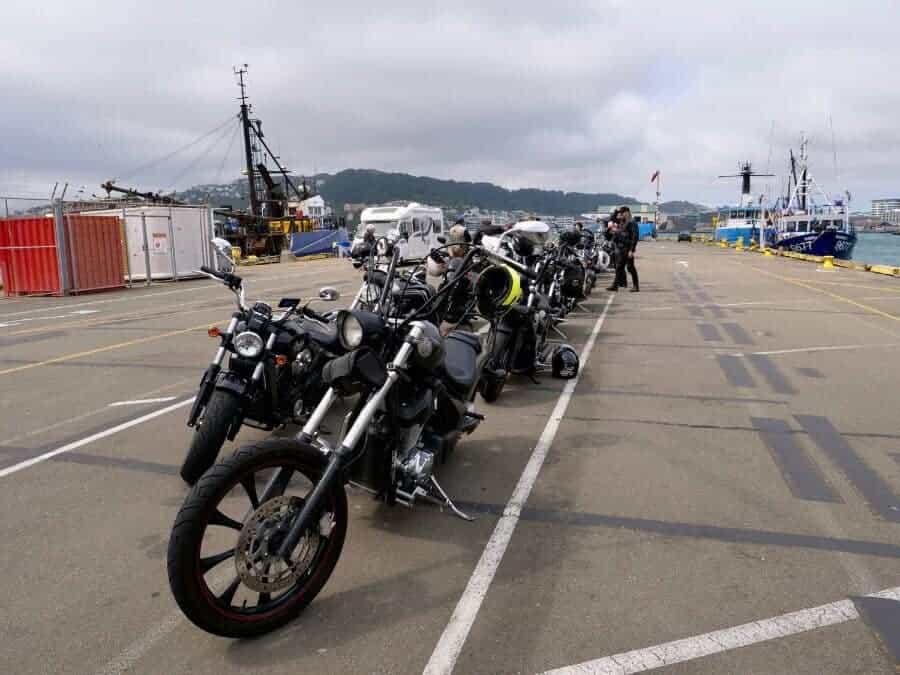 As the trip drew to a close, we were just catching the start of the Corona Virus Pandemonium.  Travel across the world just as China started to face its terrifying death tolls, we returned to try to get our lives in order as we would deal with the reality of the virus, the extent of its consequence to the world populations, economics and safety. 

Whilst trying to juggle rescheduled work projects, closed borders and cancelled events, the memory of the trip quickly faded into what seemed like a distant memory.
It wasn't until under isolation that I made some time to organise some of the thousands of photographs that accumulate on the phone, the laptop, etc.  And there, all of a sudden, I came across all the photographs that my fiancée and I had taken during the trip.  Many of us were joined by our partners on a trip as epic as this one, some riding their own machines, others riding pillion. 

My fiancée rode pillion with me for the entire trip, never uttering a single word of lament having to sit on the narrow chopper seat pad, instead using the opportunity to take photographs of the ride and many videos constantly.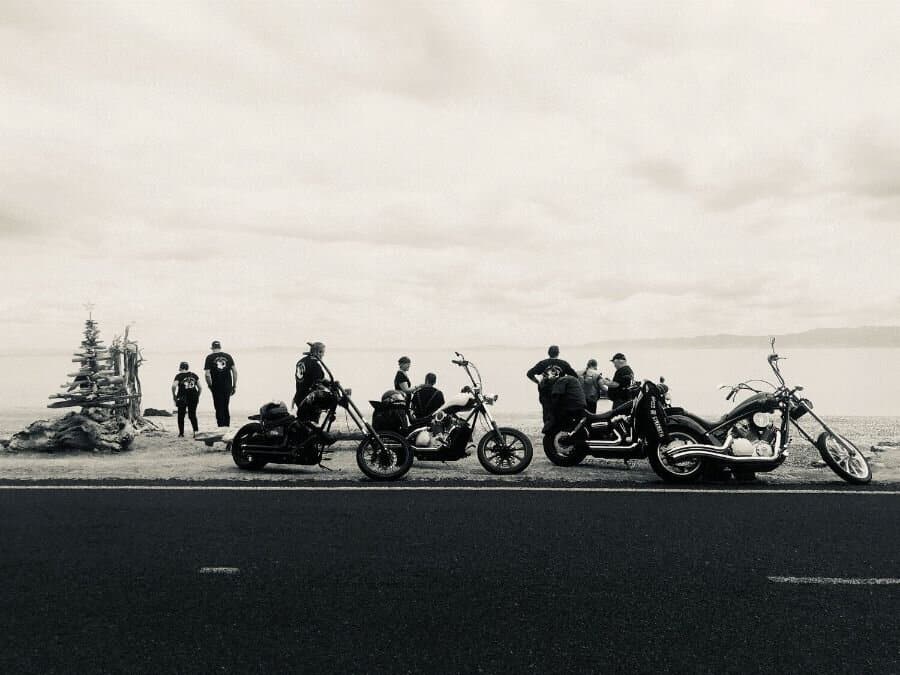 As I looked through the photographs of this epic trip, I was at first a little in despair that, even though less than two months have gone by since we finished the trip, I couldn't remember many of the names of the places that we visited, or got mixed up with what view was which place?  Was the succulent, mouthwatering meal that we had at Riverhead really so close to Auckland?  Was Puhoi the place of the antique hotel and pub, now a legendary motorcycle meeting point? 
Where did I meet the ex-Maori MC leader, was it in Wellington?  And I know that even if the problems remembering or pinpointing are due to old age or the multitude of events that have happened over the last month, nobody will hold it against me for not remembering the 40 letter long name of the amazing Maori village that we visited.  (Ok, so I asked my fiancée, and she corrected me – it was 37 letters – TEWHAKAREWAREWATANGAOTEOPETAUAAWAHIAO – no seriously…  And it isn't the longest name village, as the award goes to a village with 85 letters in it!)
As accustomed, looking over the many, many photographs, brings back smiles as you relive the moment, the taste, the view, the feeling.  That is when it really hit me.  We travelled to New Zealand to see the amazing landscape and people, however, as I find that I linger over the pictures, I believe that what I took home is very different from what I expected.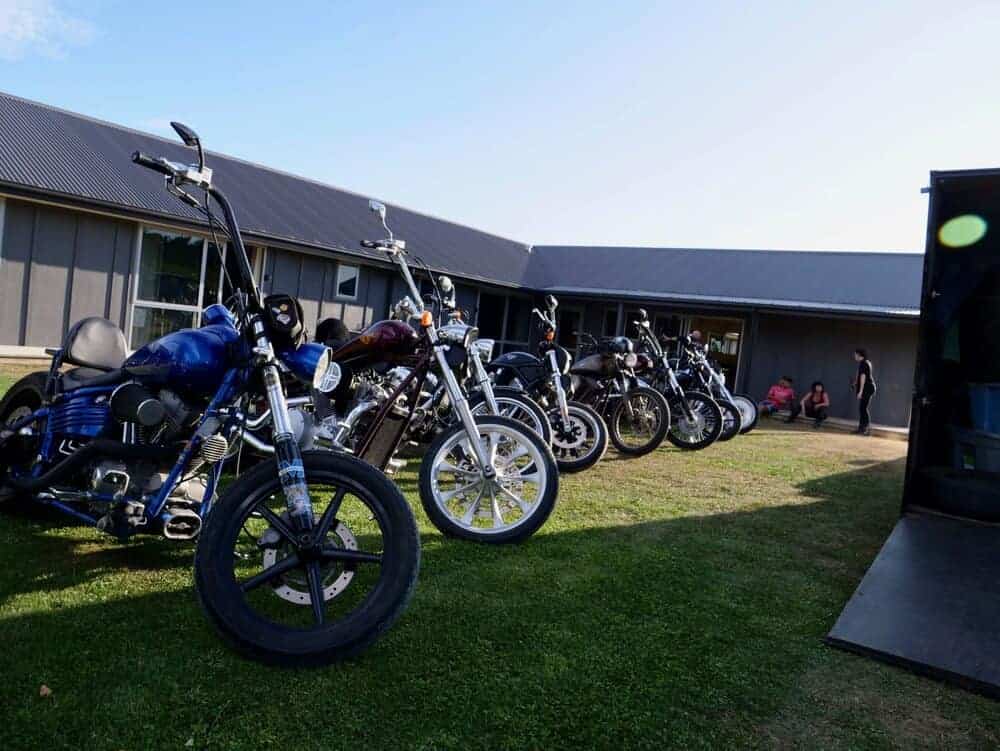 There is no denying that visiting a country or a region on two-wheels gives you a very different perspective from doing it in a car, or on a bus, overflowing with a bunch of happy campers who are also waiting to tick the tourist sites off their list. 

Embraced by the weather, whether good or bad, feeling the change of temperature directly on your skin, the smell of the grass and trees and the embrace of your partner as she squeezes you in acknowledgement of the surrounding beauty, there is no denying the reality and rawness of discovering a country on a motorcycle.
However, what strikes me most as I browse through the photographs is that what jumps out are not the sites, not the breath-taking beaches or views of trees that look like they touch the sky, but of the people, the smiles, the flavours and the authenticity of the experience. 

Mark and Ben concentrated on showing us what New Zealand means to them, what struck them growing up there and where they find their solace and breath-taking moments even today.  This was not a trip to tourist sites, but to a culture, to a Kiwi way of life, to the local hangouts, to the places where the locals go when they want to getaway!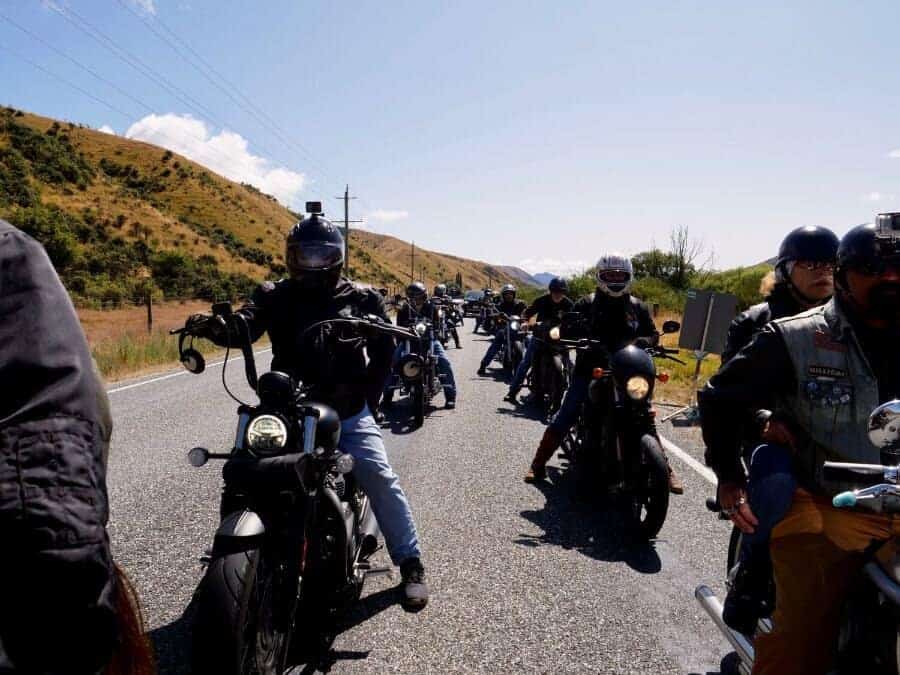 By default, using the Choppers as a means of travel, but also as an ideology, the bikes strip the group members of characteristics that are only too often found in heaps on trips involving motorcycles: egos, competitiveness and bullshit. 

The rawness of the trip and philosophy hands over an open ticket to each constituent to enjoy the moment for what it is, in its reality and simplicity.  An experience, because that is how it can best be described, more so than a trip or adventure, an experience which allowed us to indulge into the simple pleasures of life, an experience that allowed us to "live" New Zealand for a short period of time rather than just "visit" it. 
An experience where the largest pleasure was from a group of people from very different walks of life and different corners of the world that come together to form a family bond in two weeks.  As is accustomed, Planet Chopper also seems to attract some of their "local" friends to come and join the group, adding to the authenticity and flavour. 

In this case, Kiwi Wayne of "DEUCE Automotive", one of the main Harley Davidson builders and fabricators in New Zealand, and Casey Bullock, a local Supermoto racer who came on his own build and accompanied by his father on his unique Harley Davidson, added to the many tales and laughter.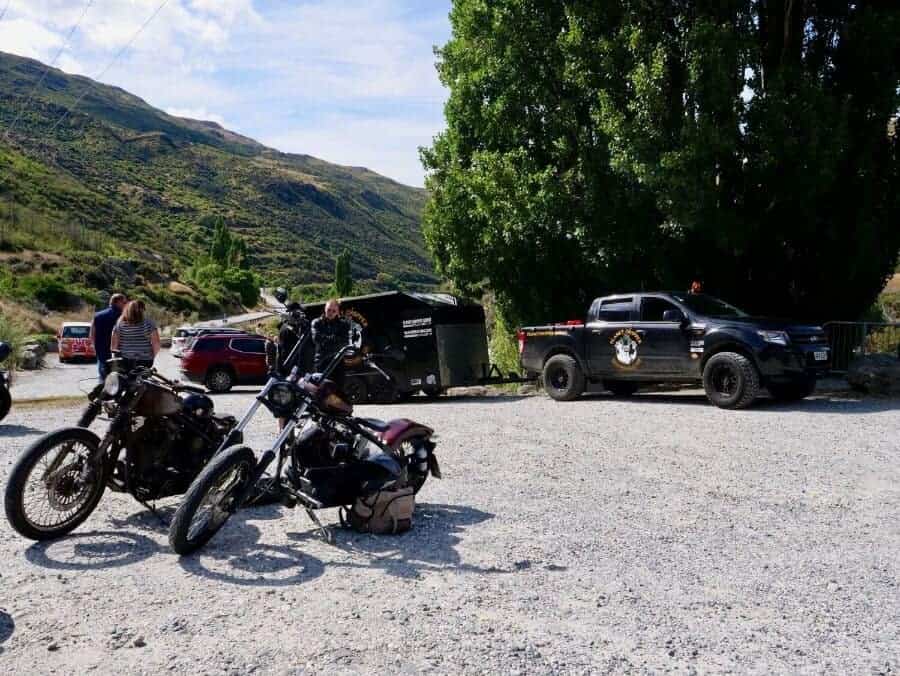 An experience is something that we live first-hand, that we have direct contact with, and that, in my humble opinion, forms us as we become the result of our interpretation of our life's experiences.  It is something that we carry with us, that we build on, and that we often use to reflect on things in completely different realms. 
Thus, I am most grateful to everyone at PLANET CHOPPER and all the other members of our bonded family for making this experience such a real and memorable one!  We can't wait for the next one …
Andrea Tomba lives in Baja California Sur, Mexico, where he races off-road and writes for editorials such as "Baja Taveler" and "Baja Life".  For more information on Andrea, head to www.andreatomba.com
View more inspiring stories:
Horizons Unlimited was also started by a couple, Grant and Susan Johnson took a journey around the world, meeting many people and interacting with communities all around the world. The website, HUBB forum and regular events across the globe have inspired thousands of people to follow their dreams and take the road less travelled. People have called it "the bible for bikers". Check it out below.